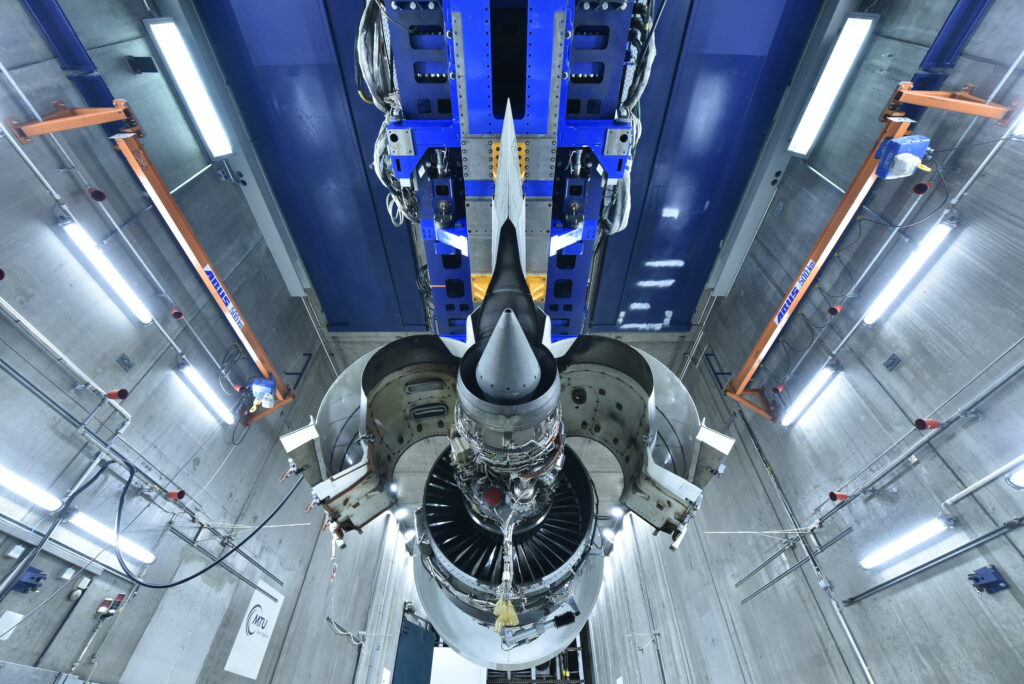 MTU Maintenance Zhuhai and Pratt & Whitney have signed a network agreement that covers the maintenance, repair and overhaul of Pratt & Whitney GTF™ PW1100G-JM engines at the facility in China. The facility will begin introduction of PW1100G-JM capabilities immediately and expects to be able to carry out MRO work from mid-2021. MTU Maintenance Zhuhai estimates a volume of 1,000 shop visits in the next ten years.
"We, along with our colleagues at International Aero Engines, LLC, are excited to expand our world-class global MRO network by continuing to add capacity to service our growing GTF fleet," said Dave Emmerling, vice president, Commercial Aftermarket at Pratt & Whitney. "With MTU Maintenance Zhuhai, we welcome a highly experienced maintenance provider who will provide our customers in region with outstanding service and support."
"This will be the third facility within the MTU network with full disassembly, assembly and test capabilities for PW1100G-JM engines," adds Michael Schreyögg, Chief Program Officer of MTU Aero Engines. "We are well prepared for an industry re-ramp up in commercial aviation and will build on and leverage the extensive experience already gained on this engine type, solidifying our reputation as engine MRO experts." The PW1100G-JM program is currently served at MTU Maintenance Hannover and EME Aero in Poland. Additionally, part repairs are carried out at MTU Maintenance Berlin-Brandenburg and MTU Aero Engines in Munich.
"We are the largest narrowbody engine shop in Asia," adds Jaap Beijer, President and CEO, MTU Maintenance Zhuhai. "Adding the PW1100G-JM to our product mix will enable us to continue our growth strategy, look to the future and better serve the Asian market." MTU Maintenance Zhuhai added LEAP engines to its portfolio in 2019 and has been reliably serving V2500 and CFM56 engines since it was founded nearly 20 years ago.
MTU Maintenance Zhuhai is a 50/50 joint venture between MTU Aero Engines and China Southern Airlines Company Limited. Located in Zhuhai's free trade zone, the facility benefits from its proximity to Hong Kong, Guangzhou, Shenzhen and Macao. Service teams can be dispatched to the customers in the region in no time. The Zhuhai shop has an advanced machinery and performs 80 percent of parts repairs in-house. In addition to China Southern, MTU Maintenance Zhuhai serves over 70 customers from China, Asia and around the world, including International Aero Engines, Saudia Airlines and All Nippon Airways, as well as Chinese Shenzhen Airlines, Xiamen Airlines and Hainan Airlines.
Source: MTU Maintenance